Jason Bige Burnett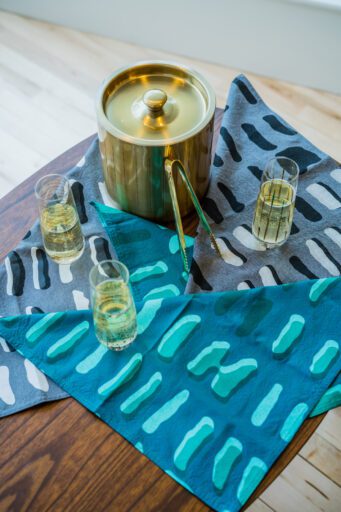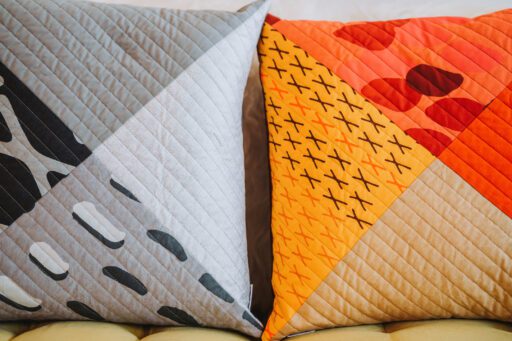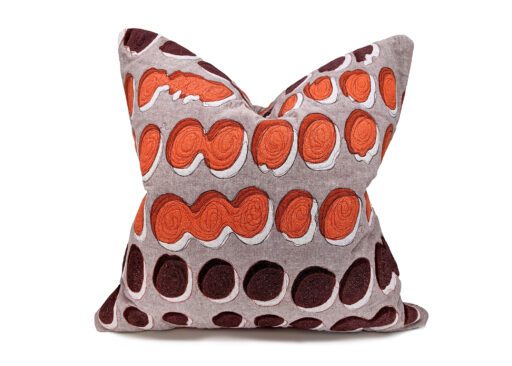 Jason Bige Burnett's artwork is a desire . . . a desire to spark wonder and joy pulled straight from the crayon colors of children's drawings and Saturday morning cartoons . . . a desire for the nostalgia of summer camp cheers and military school cadences . . . a desire to exist in a world in which drag queen's influence larger-than-life aesthetics beyond sparkly eyeshadow and shiny lips. He believes that common utilitarian and decorative objects can contain such overwhelming desire and he imbues them with such energy through explosive patterns, emotional narrative, bold lines and illustrative colors. He hopes that these designs ignite the conscious and subconscious self through daily ritual and reflection. 
Chase Travaille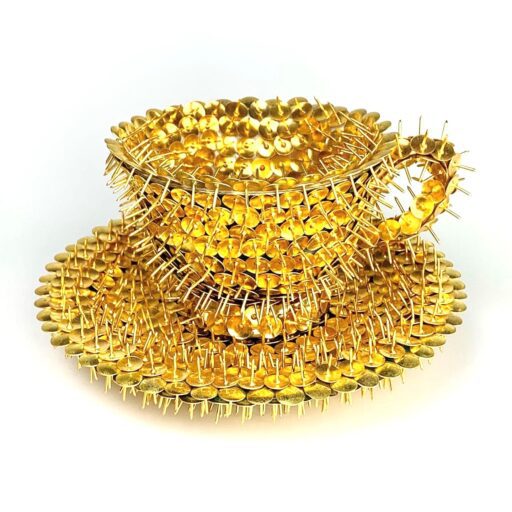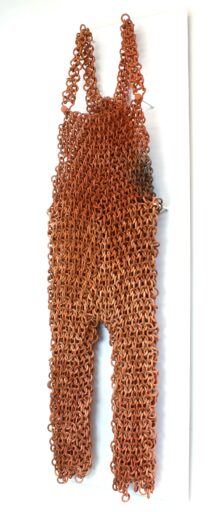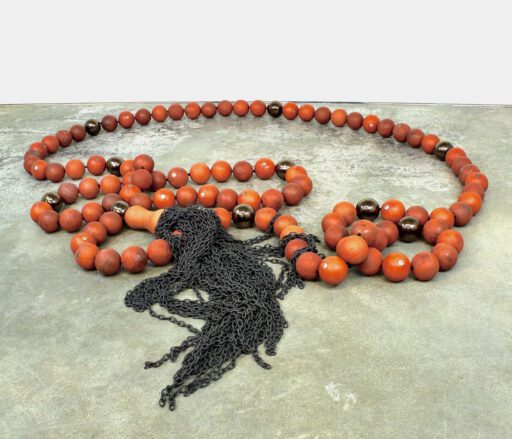 "I consider my work as performance artifacts. Objects that are extensions of the body that serve as evidence of a muddy history. Which, for myself as the maker, allows me to recognize, and acknowledge an action, or an emotion that is felt, and then transmute that into something that can be placed physically into space and critically accessed. Being a product of the culture of honor, I create sculptures that are indicative of Southern Gothic literature. Dark humor, transgressive thoughts and desires are articulated in works that invite a dialogue concerning sexuality, social class, and material impossibility. Currently, I'm focused on objects that are emblematic of the idyllic countryside inspired by personal events and the representation of the American South within cinema and art history. "
Raven Halfmoon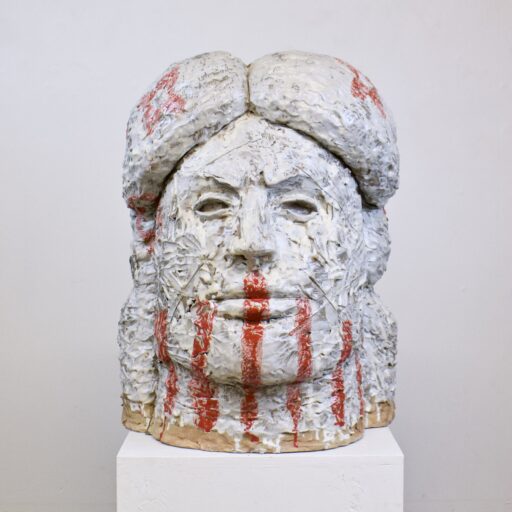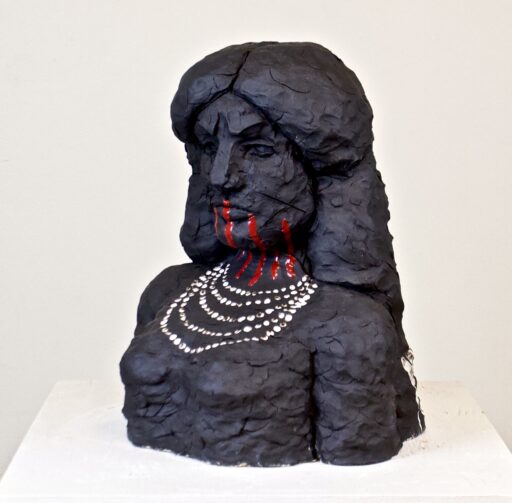 Raven Halfmoon (Caddo Nation) is from Norman, Oklahoma. She attended the University of Arkansas where she earned a double Bachelors Degree in ceramics/painting and cultural anthropology. Her work has been featured in multiple exhibitions throughout the U.S. as well as internationally. Raven is currently based in Helena, MT where she is a artist in residence at the Archie Bray Foundation for Ceramic Arts. She is represented by Fritz + Kouri Gallery in Santa Fe, NM.
Nick Weddell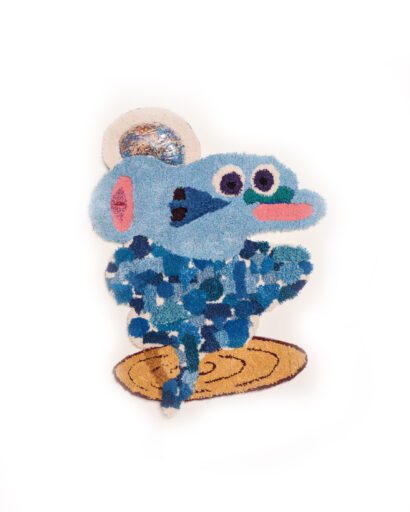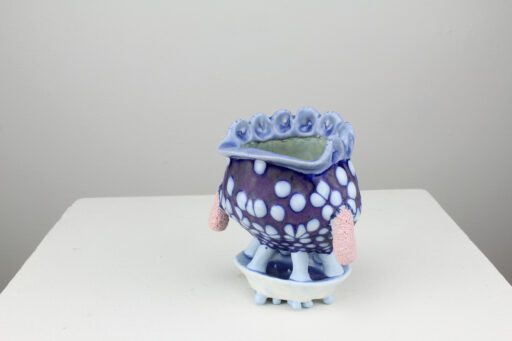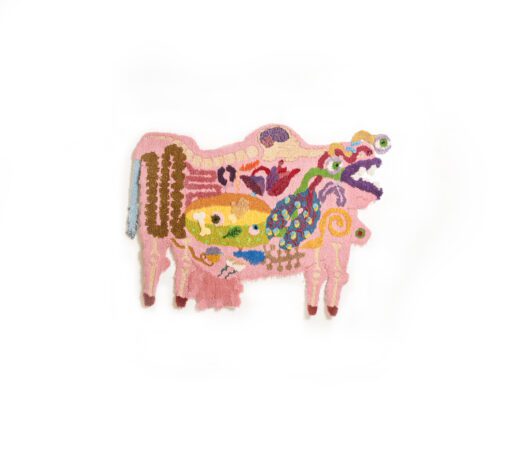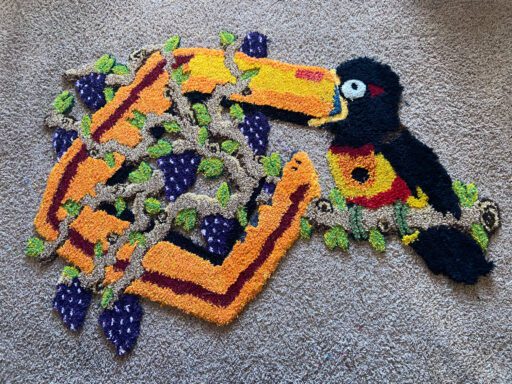 Symphonies of silica, molten, merge with copper carbonate to form a feast of green glory; dressed in the sour lemon of vanadium with a bowtie of raspberry cobalt blue all topped in a silky cadmium maraschino. Gravity orchestrates, dictating flow and gush. Hot glass beckons but feints upon cooling: its allure is timeless potential. Utility is the vehicle that transports my work into spaces of intimate personal interaction. Although it begins as an investigation of form, color, and material, my work approaches new meaning in the context of a home. From cups to an expanding range of objects – from armchairs to toilets, chaise lounges, and alien
rugs – I invite familiar forms to metamorphose into experiences of wonder and strange delight. The construct of familiarity places my work in a setting where interaction is the norm and preoccupation with daily life consumes attention. It is here inside domestic venues and everyday moments that ceramic forms and grotesque textiles act as sentinels of elation and generators of bizarre enchantment. I am for an art that forges joy by disrupting routine and challenging objects used daily.