Join the Holter for a happy hour with clay! With a drink in one hand and some mud in the other, create a masterpiece while getting messy with friends, family, and new acquittances!
An artist-instructor will walk participants through slab building techniques and decorative embellishments to create your own cup! Cups will be available for pick-up two weeks after the event. Our artist-instructor will dry, glaze, and fire the cups for participants to pick up two weeks after the event.
Beer, wine, and na drinks available for purchase.
Looking for an example of what you could make?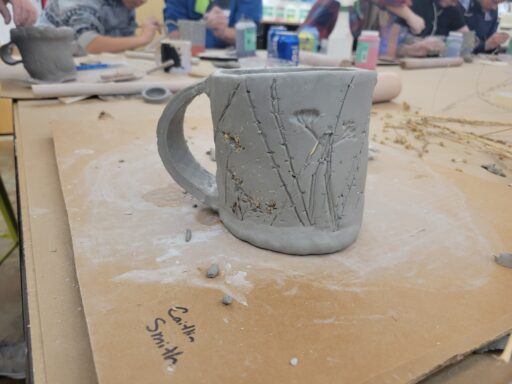 Did you know the Holter offers private Cabs and Slabs events? Click here to learn more…