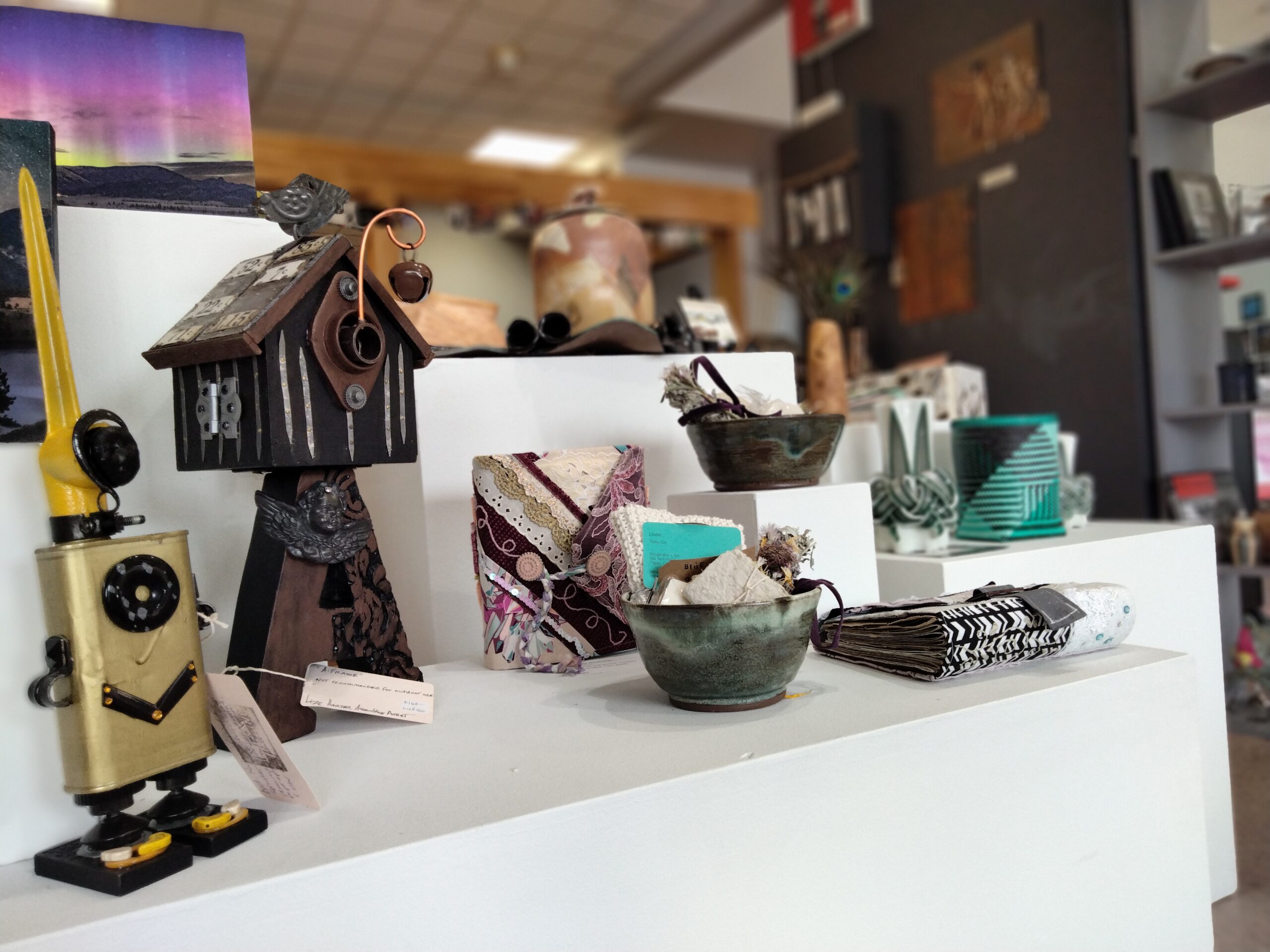 The Shop
Open Hours
Tuesday – Saturday:  10 am – 5:30 pm
Sunday:  12 – 4 pm
The Holter Museum Shop sells and displays work from contemporary local and regional artists. The Shop currently features over 80 local artists and is constantly growing and changing!  Visitors are encouraged to browse the finely curated selection of items, which includes pottery, jewelry, prints, cards, t-shirts, stickers, books, and more.
Shopping at the Holter is the perfect way to find high-quality, one-of-a-kind items while supporting local artists. For out-of-town visitors, The Shop is a great place to look for a gift or souvenir with a distinctive Montana flair. For locals, The Shop offers the opportunity to revisit work from favorite artists, many of whom may be friends, neighbors, and colleagues!
Current Artists in The Shop Include...
If you are an artist interested in submitting work on consignment for The Shop, please contact Shop Manager Hannah Harvey at  hannah@holtermuseum.org or call (406)4426499 ext. 109