The residency is expanded this fall with both Central and Hawthorne Schools returning to be joined with Kessler and Bryant Elementary Schools!
Julynn Wildman is a movement/dance artist and educator who works with all ages and abilities. One of her favorite reminders is that "balance" is a verb to practice, not a noun to achieve. In her life, she balances idealism with action, serious conviction with humor, and the chaos of artistic practice with nicely organized Excel spreadsheets. She loves hiking, gardening, and nature documentaries and never passes up the opportunity for a good pun. She is grateful to have worked with some of the amazing arts nonprofits in Helena including Cohesion Dance Project, the Holter Museum, and the Myrna Loy Center, and can't wait for this upcoming school year of creativity and joy!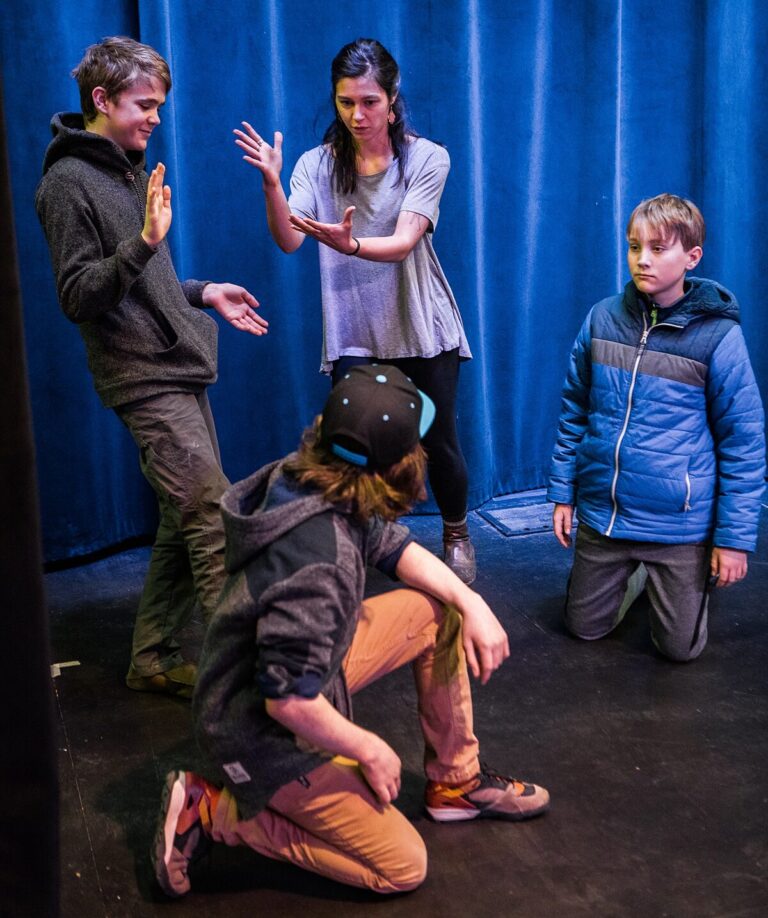 Silly, animated, and seemingly always barefoot (seriously, does he even OWN shoes?), Eric Dymit is an enthusiastic character-and-lore generator who loves working with students to bring their imaginations to life! Coming from a childhood of reading fantasy and mythology, drawing on every piece of paper available, and acting out his mind's imagination in the woods, Eric has found a home for himself in the world of theatrical creativity. He has a background in theatre, art, and storytelling, and a passion for the outdoors!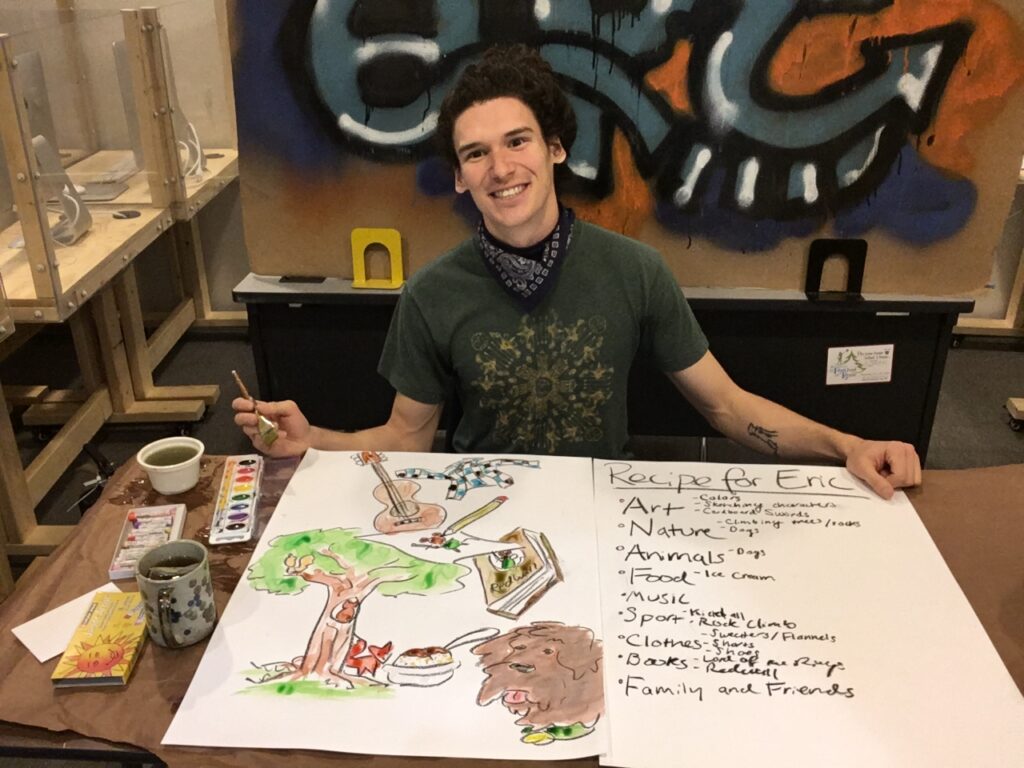 At its core this project was a partnership between Hawthorne and Central elementary schools in Helena, MT and the Holter Museum of Art's Artist-in-Resident program. We created a common space for students engaging in in-person learning and in the Digital Learning setting to merge and share their creativity and the results of individual exploration.

Each student received a bag of supplies and materials put together by the Holter Museum to be used in school or at home. The materials were theirs to keep. Over an 8 week period, students in K-2 and grades 3-5 participated in separate art making sessions that were designed to support their growth as artists and as students working to understand their feelings and emotions during the time of the Covid 19 Pandemic.