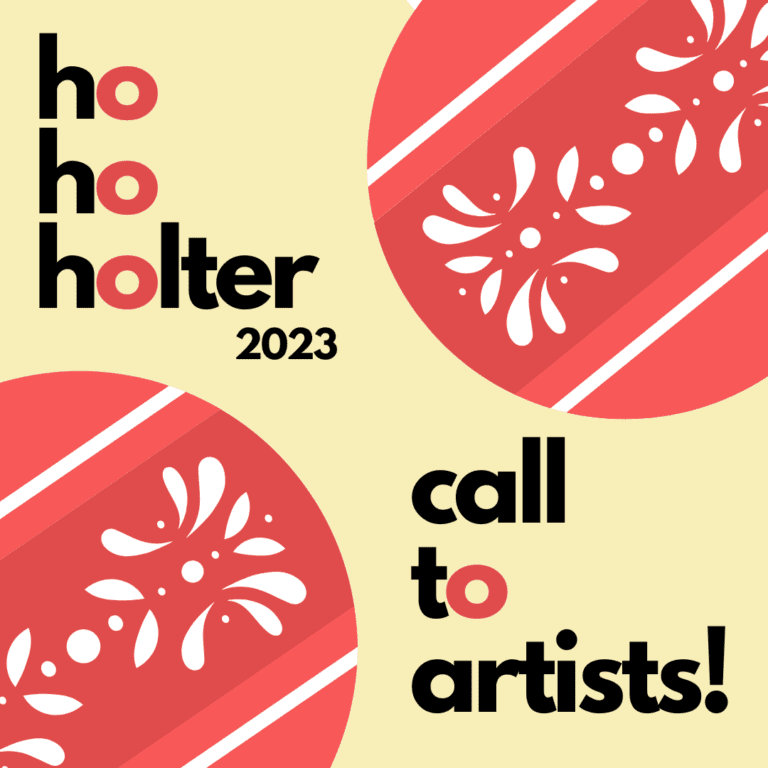 The Holter Museum of Art is seeking submissions for the 2023 Ho Ho Holter art show and sale, held November 10 – December 31, 2023!
Submit your artwork and fine craft items to sell throughout the museum to bring in the holiday season, and offer patrons unique, high quality, and handmade artwork.
Guidelines:
All work must be display-ready, with hanging mechanisms, or display method considered. Wall hanging work must have a wire or hook mechanism installed on the back. Pedestal work must be stable.
Please provide images that give a good idea and overview of your work. It does not have to be the exact inventory you propose, but please give an accurate portrayal of the type of work you do. The number of pieces accepted may vary artist to artist due to scale and number of pieces available.
The artist retains 60% of each sale, and checks are remitted monthly to artists whose work has sold in the previous month.
This is not a holiday-themed show, work of all medium and subject matter will be considered.
Important Dates:
September 20th: Application Deadline
September 27th: Application Review
October 4th: Artist Notifications
October 23rd – 27th : Accepted works delivered to the Holter c/o Hannah Harvey
November 10th: Ho Ho Holter Opening Reception & Fall Artwalk – 4-8 pm
December 31st: Ho Ho Holter closes
January 3rd – 5th: Artists may come pick up their work, or arrange to have work shipped back to you
We look forward to seeing your submission, and sharing the holidays with you!
Please contact Hannah Harvey, Store and Events Manager, with further questions at
or 406.442.6400 x10
Ho Ho Holter Submission Form